SANDY TRAVIS
To clear the field for inspired action so that others can create their ripple in the world.
ABOUT SANDY TRAVIS
Sandy Travis has worked thirty years as a coach, consultant, and trainer around the world. She also spent time in the Peace Corps after studying biology at Cornell and Yale. Sandy has recently shifted her focus to heart-centered living and partnering with people ready to make a profound impact on the world around them.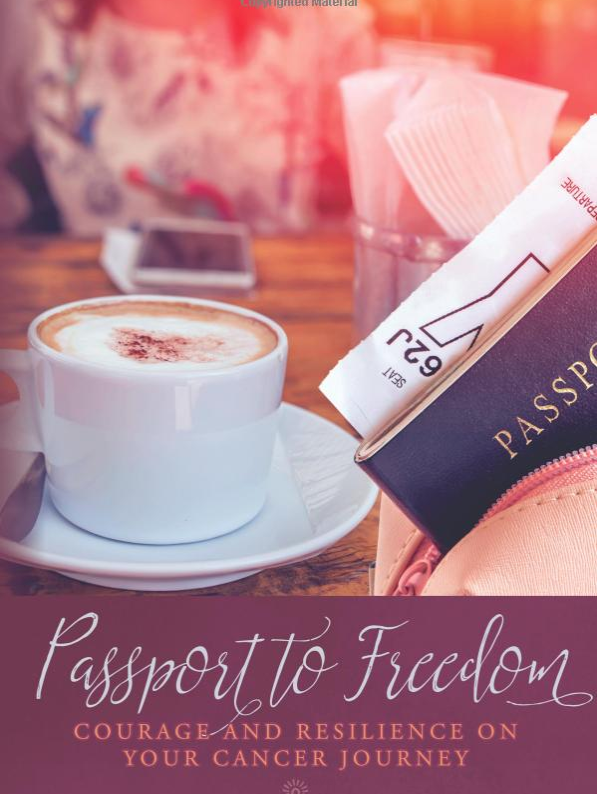 Sandy shows us how "happiness is an inside job".  Her experiences are packed with punch as she teaches how to navigate your own life challenges with humor and practical application activities.  Passport to Freedom is a true gift.

-Karen Eagle PhD., Professor of Entrepreneurship

As a medical professional with decades of clinical work I was intrigued by Sandy's perspective of "thriving with cancer".  She effectively shares her life experiences and lessons learned that enhance her resilience throughout her cancer journey.  This is a practical and often humorous guide to assist anyone on his or her own challenging journey.  I suggest all my patients and the doctors that treat them read this book.

-Sandy True, RN/FNP, PhD.

It has been said that strength does not come from winning. When you go through hardships and decide not to surrender, that is strength.  Sandy is the epitome of this belief and more.  Her ability to not just survive, but thrive during struggle is not only inspirational – but as she explains in this book… attainable.  From finding your WHY, to embracing the suck, to harnessing flow states, this is a must read for anyone looking for both inspiration and tools.  There is tremendous wisdom in these pages–enjoy it and use it.

-Rich Diviney, Navy SEAL Officer (Ret.)

and Start With WHY Igniter

Passport to Freedom is simultaneously inspired and inspiring.  Sandy herself embodies the elements of courage, grit and resilience, along with a dose of quirky (in a good way), being fully human, and a terrific sense of adventure. And, oh, by the way, Sandy is an incredible model for learning to use your intuition. She's a terrific teacher for helping you discover an extraordinary way to dance with life's journey, and not just cancer!

-Suzan K. Thompson, Ph.D., Licensed Professional Counselor (Virginia)

Through her 'sassy' and inspiring story, Sandy Travis reveals how to not only thrive through cancer, but through all of life. Hers is a stirring testimonial on what it means to live full out – turning upheaval into adventure; directing the power of the mind and heart; and keeping a sense of humor through it all. Her practical tips and exercises are so engaging and practical, I will read this book again – and I don't have cancer."

-Rev. Paula Mekdeci, Senior Minister, Unity Renaissance of Chesapeake, VA

What amazed us at our company was how Sandy turned her cancer news into something transformative. Her response lifted us up. It bonded us as a unit. And there is no doubt in my mind that Sandy's strength has been a significant factor in our addressing difficult business challenges— and turning them into amazing success. Sandy's signature inspiration is all over accomplishments. And it is imbued in the pages of this book. 

-Christopher Naughton, Host & Executive Producer of The American Law Journal

Passport to Freedom is rich, deep and inspirational!  While acknowledging and embracing both the ups and downs of the journey, Sandy kept moving forward and did not allow the fear of the major cancer diagnosis to consume her. She shares her amazing demonstration of using the HeartMath tools in real time to shift her emotions to facilitate healing on all levels and build her own inner resilience capacity. She is tenacious compassion in action both for herself and others facing their own "two-by-eights".  Enjoy the book and facilitate your own insights and wisdom.

– Tricia Hoffman, Director, Training & Licensing, HeartMath LLC

Sandy has been an integral member of The Honor Foundation family ever since we kicked off our Special Operations Forces community Career Transition Institute in Virginia Beach, VA.  She is an inspiring model of resilience. Her dedication to our mission and vision has been unsurpassed even in the midst of dealing with a significant cancer diagnosis. This book chronicles her journey, adaptability and insights and is a must read for anyone facing their own call to take their life to the next level and meet their challenges head-on.

– Jeff Pottinger, Chief Operating Officer, The Honor Foundation

I highly recommend this book to anyone with cancer who is learning how to thrive, and to those in their lives who need to be resilient in supporting and understanding their journey. Passport is an excellent resource for physicians, mental health counselors; coaches and mentors who want an inside look at maneuvering the ups and downs of a sudden traumatic life event.

-Michele Lash M.Ed., ATR, BCB Senior Fellow, Registered Psychotherapist

I could not put this book down.  It captures the heart and mind.  Sandy's indomitable spirit has been a real inspiration to me as I have watched her cancer journey.  In addition to being a badass adventure story Passport gives you perspective and tools you can use in approaching your own life challenges and two-by-eights, whatever they may be.

-Michele Ewing, US Naval Officer (Ret.)

Passport is full of invaluable gems, tips and suggestions for moving from surviving to thriving when an unexpected two-by-eight hits.  As a psychologist who has worked with various clinical and consulting clients, I have been deeply impressed with Sandy's resilience.  She demonstrates not only a great capacity to shift limiting attitudes and actions that can block healing, but also shows us how to find deep meaning and purpose along the way!  Highly, highly recommend her book!

-Ann Hammond, PhD.
CONTACT SANDY TRAVIS
Phone and Text
206-817-8757